---
ImmuKnowlogy™: By Cell Type
Covering all the major and minor players of the immune system Celentyx Ltd's
ImmuKnowlogy™
platform offers a complete analysis of drug action on all the cellular components of the human immune system
,
including action on critical rare subsets.
---

T Cells


T lymphocytes play a central role in the adaptive immune system. There are various T cell subsets each with distinct functions.




---

B Cells


B lymphocytes

are the requisite precursors to antibody-producing plasma cells – no B cells, no antibodies.

---

Monocytes/
Macrophages


Macrophages and monocytes are key effector cells of the innate immune system and are largely responsible for engulfing dying cells and pathogens.


---

Granulocytes


Granulocytes are phagocytes that protect against bacteria, viruses and other various parasites They are a major component of the innate immune system.

---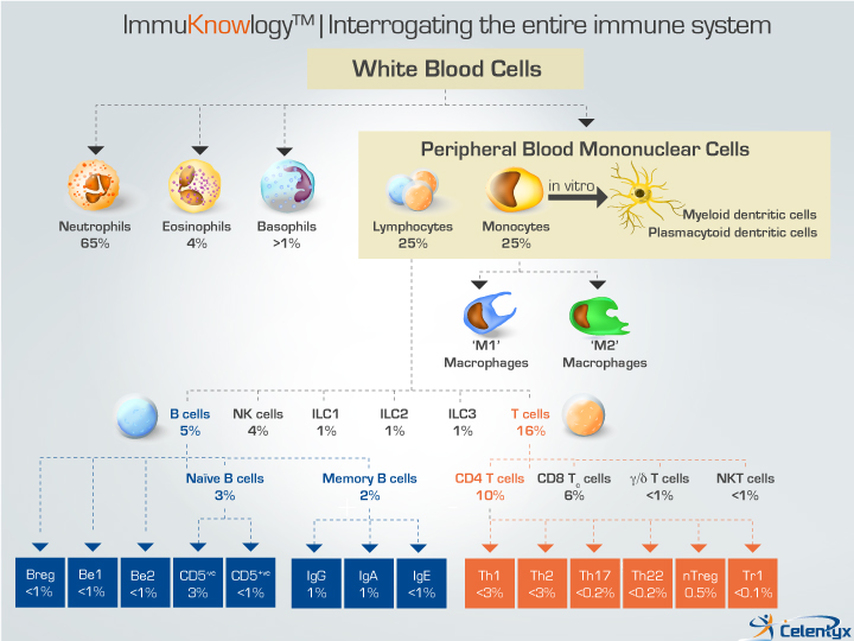 ---