---
Does your drug impact human B cells? If so, which subsets?
---
B lymphocytes

are the requisite precursors to antibody-producing plasma cells – no B cells, no antibodies. B cells are produced in bone marrow, circulate in peripheral blood and reside in secondary lymphoid tissues such as spleen, tonsil, lymph nodes, Peyer's patches, and MALT (mucosa-associated lymphoid tissue). B cells are about more than just antibody, they also possess exquisite efficiency to process and present cognate to influence fundamental aspects of T cell performance.

A relatively recent addition to the B cell subset family, 'regulatory B cells' (Bregs), through the production of immunomodulatory cytokines, temper inflammatory responses.

Selected publication list...
---
ImmuKnowlogy™: UNIQUE ALLERGY IN VITRO SCREEN
Backed by 25 years of ALLERGY know-how*

Differentiation to IgE production from highly-enriched, 'untouched' human B cells (and/or subsets) cultured on the Celentyx unique IgE ImmuKnowlogy™ Platform, built on years of experience and specialised in-depth knowledge of the signals and conditions that promote an optimal human immune response

*Celentyx CSO Professor John Gordon, an ISI Highly Cited Researcher renowned for his work on normal and pathological B cells, has been instrumental in: (i) pioneering studies on human interleukin-4; (ii) establishing the CD23/FCER2 field and; (iii) not simply defining the role of CD40 in B cell physiology but actually originating its nomenclature.
Learn more about Celentyx Ltd's expert scientific team...
---
B Cells in Disease
| | |
| --- | --- |
| Given the multifarious and central physiological roles, B-cell dysfunction– in turn – contributes to equally diverse and major groups of diseases. At one extreme, a lack of or defect in B cells leads to debilitating Immunodeficiency. At the other, uncontrolled monoclonal proliferation and accumulation results in Malignancy. The production of antibody to 'self', and / or disturbance in Breg behaviour, underlies numerous examples of Autoimmunity. Inappropriate immunoglobulin excess defines Hypergammaglobulinaemia in its various guises. While specific anomalies in IgE production and its targeting result in common and potentially lethal groups of Immediate-Type (Type I) Sensitivity / Allergy. | |
Arrows may not center when in edit mode. Once site is published, the arrow will be centered on the tab
When the site is published, this border and note will not show up.
Drag & drop your tab 1 content here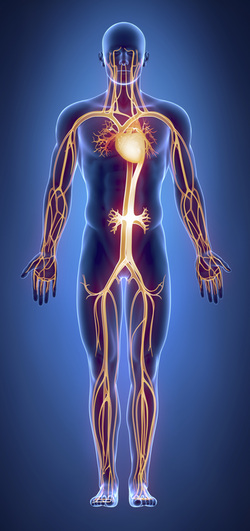 Transitional B cells

found in blood are new emigrants that have survived the rigorous

stochastic and selection pressures of initial development in bone marrow but yet to be checked for incorporation into the mature B cell pool. Only a small fraction of this cohort transits successfully; the majority succumbing to the interrogation in place to prevent establishment of autoreactive B cell pools. Heterogeneity within the transitional B-cell compartment has been proposed based on phenotype and kinetics: more 'immature' T1 cells being IgDlow / CD21low compared to 'later' IgDhigh / CD21high T2 cells. Transitional B cells constitute up to 10% of all B cells found in blood.

Naïve B cells

are those that have successfully emerged from transitional stages but have yet to encounter (non-self) antigen: correspondingly, their IgV genes remain unmutated. This quiescent IgM+ / IgD+ population represents 60-70% of all circulating B cells.



Memory B cells

constitute an experienced pool ready to respond rapidly and vigorously on re-encounter with the inducing pathogen. They account for 20-30% of B cells in peripheral blood. Considerable and still emerging heterogeneity exists among memory B cells. 'Classical' memory cells produced during T-dependent responses engaging germinal centres carry the hallmarks of somatic hypermutation in their IgV genes leading to affinity maturation of the antibody response on antigen recall. B cells with pre-existing (and unmutated) high affinity receptors may on encounter with cognate antigen establish germinal centre-independent memory. Further heterogeneity is marked by lack or activation of class switch recombination. Within blood, about half of memory B cells have undergone class switching to IgG or IgA, respectively. IgE+ memory B cells, though rare, have been implicated as key players in the pathogenesis of IgE-mediated diseases.

Preplasmablasts represent a transitional stage in the differentiation of human memory B cells into plasmablasts. These cells are greatly diminished in or have lost pan-B CD20 but have not yet acquired e.g. high CD38 characteristic of plasmablasts / plasma cells. They were initially captured on monitoring B cell differentiation in vitro and have been observed in a variety of lymphoid tissues including peripheral blood.
Plasmablasts are the immediate precursors to fully blown plasma cells: sharing many of the latter's signature features including spontaneous immunoglobulin secretion but contrasting by being in active cell cycle. This class of terminally differentiating B cell represents the more populous in blood though even together plasmablasts + plasma cells equate to < 2% of the total B cell population. Around 80% of blood plasma-blasts / cells are secreting IgA, reflecting their derivation from mucosal immune responses.
Plasma cells are terminally differentiated non-cycling antibody-secreting cells. Reflecting their end stage, hallmark B-cell receptors including BCR, CD20, CD19, CD40, MHC Class II, have all but disappeared on major plasma cell subsets while instead selective adhesion molecules now dominate: including the defining CD138 (Syndecan-1) molecule, CD44 and VLA-4. Plasma cells and their immediate plasmablast precursors may be more than just antibody factories however. There is emerging evidence for them playing important regulatory functions via the production of modulatory cytokines such as IL-10.

---
Drag & drop your tab 2 content here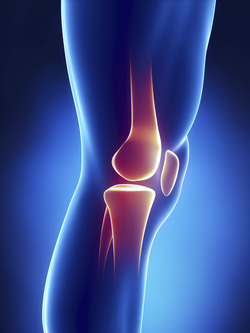 Pre-Pro-B cells

are one strand of precursor to a progenitor(pro)-B cell (the other being CLP – the CD34+CD10+CD19- 'common lymphoid progenitor'). Considered by some to be the first human B-lineage stage, the pre-pro-B cell expresses multilineage CD34 and B-specific CD19 but lacks CD10.



Pro-B cells carry a CD34+CD10+CD19+ phenotype and display active VDJ H chain rearrangements but no immunoglobulin product. Pre-B cells herald the appearance of immunoglobulin protein that defines the B-lineage: the m-heavy chain of what is to become IgM but here held in a complex with so-called 'surrogate light chains' (VpreB and λ14.1) to form the pre-BCR.
Immature B cells arise via signalling through the pre-BCR in pre-B cells that promotes (true) Ig light chain rearrangement and allelic exclusion at the heavy chain locus. Once rearrangements are successful, light chains are expressed and combine with heavy chains as well as Igα/Igβ to form a functional IgM BCR that characterises the immature B cell. At this stage, BCR recognising and interacting with 'self' are deleted (central tolerance). The remainder now enters the periphery to negotiate transitional stages and establish the naïve B-cell pool.
Plasma cells comprise around 0.25% of all nucleated cells in normal adult bone marrow and are responsible for much of the specific serum antibodies mediating humoral immunity and autoimmunity. Bone marrow appears to harbour uniquely a stable long-lived CD19- plasma cell subset replete in survival factors and resistant to egress from this residence.

---
Drag & drop your tab 3 content here
Naïve B cells

(attributes as for 'Peripheral blood') in secondary lymphoid tissues organise in primary follicles around the T zone, moving among a reticular network of stromal cell processes, and likely receiving survival signals before reentering the circulation.



Memory B cells in e.g. tonsil concentrate to epithelial regions rather than B-cell follicles. Here, their anatomical localisation beneath the surface of mucosa, together with an inherently efficient antigen-presenting capacity, is consistent with the observed prompt and robust characteristics of secondary antibody responses. Within marginal zones, IgD+CD27+ memory B cells are found that on recall produce hypermutated IgM, including high affinity IgM specific to pneumococcal polysaccharides. Splenectomised individuals, who have a high incidence of infections to encapsulated bacteria, are systematically deficient in IgM memory.
Follicular B cells populate the B cell follicles of secondary lymphoid tissues, associating with follicular dendritic cells. They have the mature B cell phenotype of naïve B cells, recirculate in blood and require cognate help from T cells to become antibody-producing memory B cells.
Centroblasts contribute to and are restricted to germinal centres maturing from follicles of secondary lymphoid tissues following T-dependent stimulation and rapid proliferation, in a CD40 / CD154-dependent manner, of antigen-activated naïve B cells. Centroblasts, classically located in the germinal centre 'dark zone', are the targets for V gene somatic hypermutation which can lead to a change in the amino acid sequence of the immunoglobulin variable region and thus alter the affinity or even the specificity of the resulting antigen receptor.
Centrocytes arise directly from centroblasts and are classically considered to move to the germinal centre 'light zone', where the mutated antigen receptor, working in concert with helper T cells and follicular dendritic cells, is positively selected by virtue of heightened binding to the immunising antigen. Centrocytes that fail the selection criteria are engulfed by tingible body macrophages as they start to undergo apoptosis. A subset of successful centrocytes undergoes immunoglobulin class-switch recombination.
Marginal zone B cells represent a particularly striking example of discordancy between mouse and man. Human marginal zone B cells have the capacity to recirculate and harbour somatically mutated BCR. These and other features disinvest the notion of a distinct 'rodent-like' B-cell lineage and favour instead a residence for antigen-experienced IgM+CD27+ memory cells. They are also CD21hiCD23- and express high levels of CD1c.





---
Drag & drop your tab 4 content here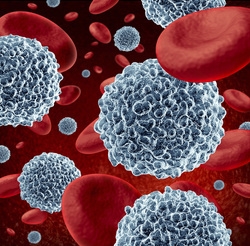 B1 ('innate-like' / natural antibody) and B2 (conventional) B cells
Regulatory B cells (Bregs)
B-effector-1 (Be1) and Be2 cells
IgM+ and classed switch (IgG; IgA; IgE) memory cells
TI-antigen-(gut)-induced IgA+ memory cells
Natural (marginal zone-promoted) effector B cells
Short-lived / long-lived plasma cells

---
---
B Cells as Therapeutic Targets
| | |
| --- | --- |
| B cells have been trailblazers with respect to 'biologics', exemplified by precision targeting of the lineage specific marker CD20 with the humanised monoclonal antibody Rituximab. While initially developed to eliminate B lymphoma cells, the expanding reach to a broad spectrum of non-malignancy indications underscores in turn the contribution of B-cell misbehaviour to assorted and often devastating pathologies. Other B-cell surface receptors now offer additional therapeutic targets – e.g. CD19, CD22, CD23, CD40 – as do the factors that promote (sometimes excessively) B-cell survival: the latter evidenced by the recent approval of a neutralising anti-BAFF (Belimumab) for lupus. As important as they are, by no means are B-cell therapeutics limited to biologics. Signal transduction pathways present equally attractive targets. In CLL for example, small molecules are being developed to target both proximal and downstream BCR-signalling components such as SYK, BTK and PI3-kinase, AKT, mTOR, respectively. Likewise, the pro-survival Bcl-2 family and the CDK cell cycle regulators are proving exciting targets for continued exploration in B-cell pathologies. To which can be added the NF-κB pathway, the proteasome, the DNA / histone epigenetic complex, the cannabinoid pathway, and many more besides. | |
---